Fighting to
Right Wrongs
Your Recovery Begins With a Call
Why Work With Injury
Attorney Dan Pagliarini?
Extensive Experience
You should feel confident in who you hire as your personal injury lawyer. Experienced counsel can make all the difference.
Attorney Dan Pagliarini has been practicing law for over three decades. You can count on him to fight for your compensation.
Strength & Empathy
It's important to partner with a personal injury attorney who is both a fierce negotiator and a caring advocate.
Attorney Dan Pagliarini is aggressive because he genuinely cares for his clients. Enlist his dedicated approach today.
Straightforward Communication
You're going through a lot. Don't let a lawyer leave you in the dark when your or a loved one's health and future are at stake.
Attorney Dan Pagliarini will keep you in the loop through clear and direct communication. Call him now for immediate assistance.
Personal Injury and Motor Vehicle
Accidents Attorney in Honolulu, Hawaii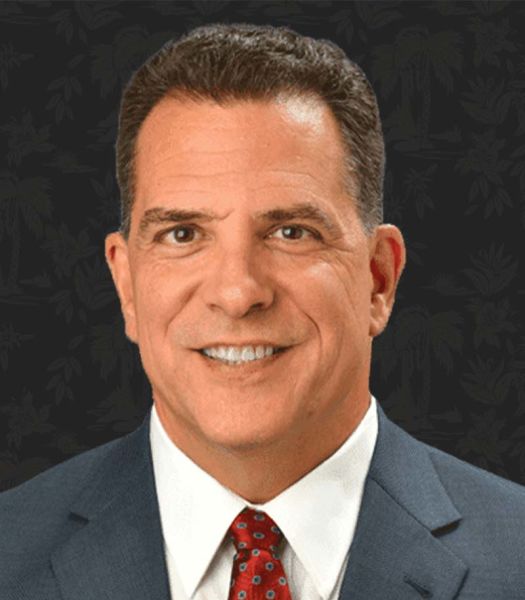 Daniel T. Pagliarini
Attorney at Law
Your recovery matters. I'll fight for your current and future well-being.
Honolulu personal injury attorney Daniel T. Pagliarini has successfully represented Hawaii's injured and their families for more than three decades. He has helped numerous clients collect full and fair compensation for their injury claims and has been recognized by his peers, judges, and his past and present clients for his professional excellence in personal injury law. For the advocacy you deserve in the aftermath of an accident, team up with Attorney Dan Pagliarini.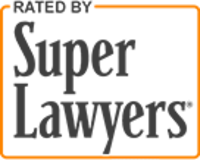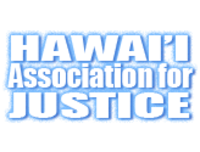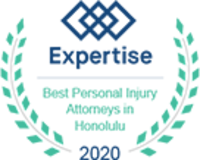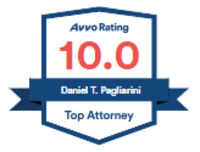 Premier Hawaii Injury Attorney
With over 30 years of legal experience, Attorney Dan Pagliarini zealously represents personal injury and wrongful death clients throughout Hawaii. When you need unwavering support, put him in your corner.
---
Personal Injury Attorney
Practice Areas
Serving the entire state of Hawaii, Attorney Dan Pagliarini is here to help when you have been injured or lost a loved one due to a motor vehicle crash, injuries on a dangerous premises, or another preventable accident. Hold negligent behavior accountable and seek financial compensation with guidance from a trusted personal injury attorney.
Dan is one of the most professional attorneys I have ever worked with. He kept me very well informed and I knew I was being taken care of. He fought hard to get me a fair settlement for my injuries.
Daniel Pagliarini is everything you could hope for in an attorney. After being involved in an accident Daniel gave me great advice and made the legal proceedings seamless. He was available anytime I had a question no matter how big or small. I highly recommend the services of Daniel Pagliarini.
I highly recommend Dan Pagliarini because he had the expertise and diligence necessary to navigate through the complexities of my case and obtain the very best outcome.
Dan was extremely helpful when my children and I were hit by a drunk driver. Being a military family, we had minimal knowledge of Hawaii state laws or insurance policies. Dan was able to explain everything in detail and guide me through the entire process, even after our family was required to move off island due to new military orders. He kept me up to date on the entire process and worked hard to get us the compensation we deserved. I would absolutely recommend his services to anyone needing help in an auto accident case!
Past Results
$2,000,000
Mild Traumatic Brain Injury
$1,600,000
Wrongful Death
Are You or a Loved One Injured?
Attorney Dan Pagliarini Is On Your Side
Accidents happen every day, but the resulting injuries can be devastating. When reckless or negligent actions cause you or a loved one harm in Hawaii, don't hesitate to enlist the help of Attorney Dan Pagliarini. From his law office in Honolulu, he represents residents and tourists throughout the islands of Oahu, Maui, Kauai, Lanai, and the main island of Hawaii. No matter how serious or minor you deem your injuries to be, it's important to hold the responsible party accountable. Attorney Dan Pagliarini will stand by your side from the beginning of your case and fight for the fair financial compensation you deserve.
Daniel T Pagliarini AAL has successfully represented countless clients in personal injury cases involving slip-and-fall accidents, truck collisions, motorcycle wrecks, car accidents, traumatic brain injuries, and wrongful death by drowning. No case is too small or complex for Attorney Dan Pagliarini to handle, and he's ready to take charge of your situation so you can focus on what matters most: making a full recovery. Choose a personal injury attorney who's undeniably dedicated to their clients — choose Dan Pagliarini. Call his law firm in Honolulu, Hawaii today to get started with a free consultation.